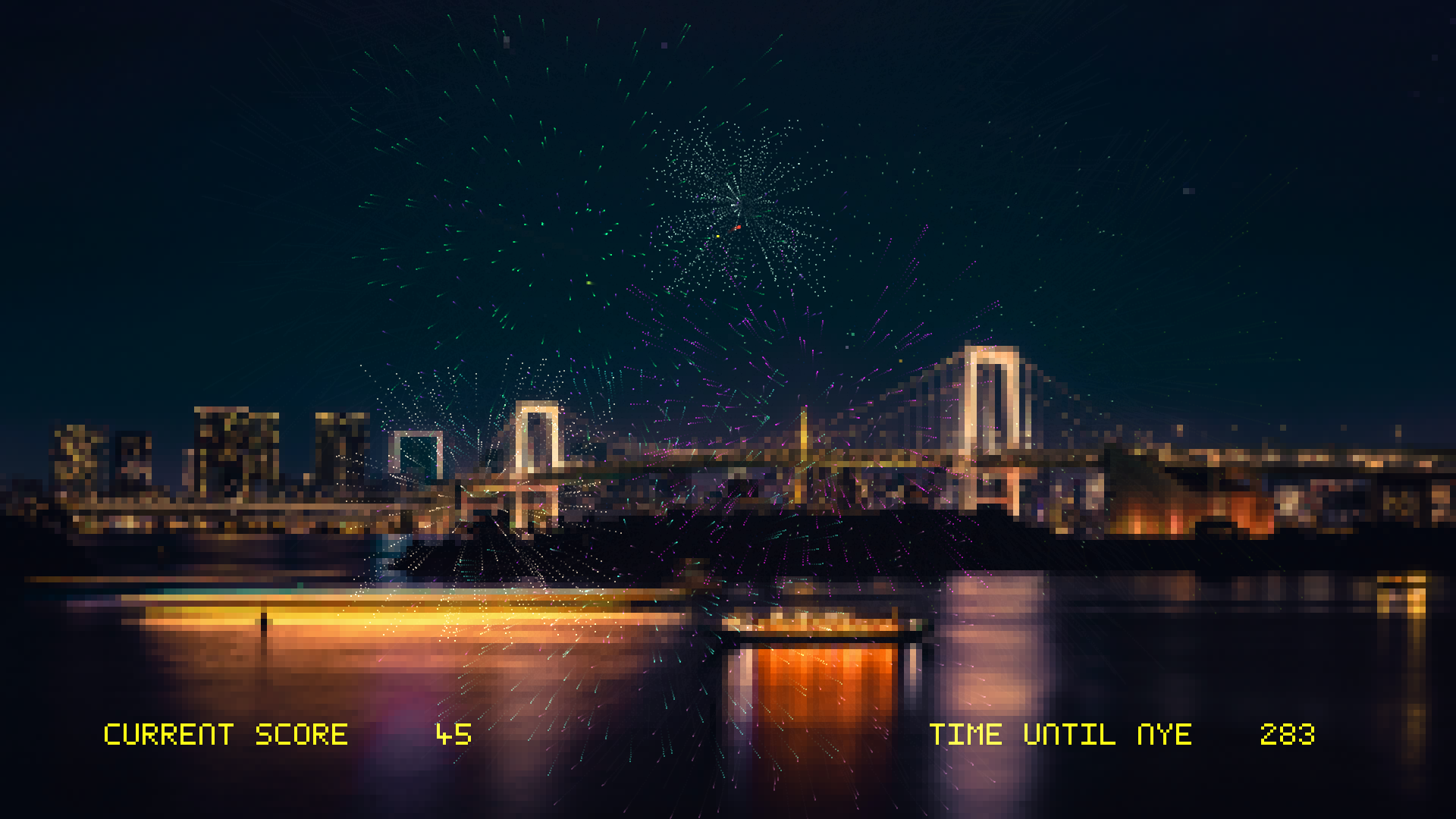 Countdown To NYE
A downloadable game for Windows
Note: Tested on Windows 10 Only - close the game using the "F4" key

Make the best firework display possible - rack up those points and be crowned the King of Explosions!

This is a simple button masher that was created in about 6 or so hours for both the Weekly Game Jam 181 and Mini Jam 70 - so I had to apply themes quite liberally: "New Year's Countdown" is obvious here, as the game ends at midnight on NYE (where the points are tallied), and the "Heaven" theme here refers to the fireworks being shot to the heavens!
The player is an inanimate object - a requirement for the Mini Jam - as just a flaming triggerpoint that ignites new fireworks from old fireworks.

Instructions:
The aim of the game is to rack up as many points as possible by spawning new fireworks, until the timer to NYE finishes.
You spawn new fireworks by clicking on the larger fireworks before they fizzle out.
These fireworks can be clicked on multiple times before they completely die out, each click spawning a new firework.

Keys:
Left click dying fireworks to spawn new fireworks and get points
F4 to exit out of the game
Enter / Esc at the end of a round - as directed

Download
Click download now to get access to the following files:
CountdownToNYE.zip
193 kB