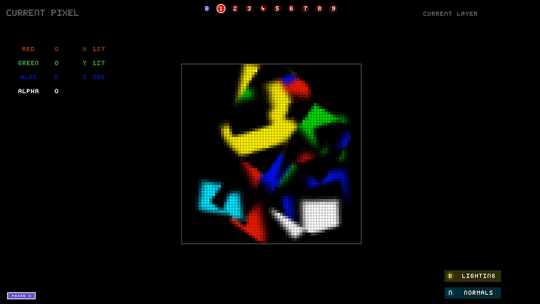 PixCells
A downloadable Graphics Editor for Windows
PixCells: Your one-stop shop for creating images, artwork, animations, and sprite sheets, for games, logos, art pieces, and more.
Take control of each individual pixel in a "spreadsheet"-controlled manner, where each pixel can be manipulated with ease, all the way up to groups of pixels being edited on the fly.
Edit multiple layers across any number of frames, all at the press of a few keys. Never has image editing been so fast!
Oh, and the program runs instantaneously! Never watch a loading screen again.
This app is under development, so please leave your feedback for where you'd like to see the app go in the future! And if you'd like to leave a donation to the cause, that's be very much appreciated!!
Current Limitations:
- Only runs in full-screen, 1080p, on Windows 10 64 bit
- Only allows for 64 x 64 image size
- Cannot save or load more than one layer, and only to one specified filename (this will be addressed in the next version)
- Cannot add more than 10 frames, and cannot delete frames once created
- Other small bugs, nothing too disastrous though!
Download
Click download now to get access to the following files:
PixCells 0_0_0_4_alpha.zip
30 kB